The end of the year always gets us reflecting on our past year, the changes that may have occurred, what we are thankful for and how we would like to start off the New Year. This is also the time of year where we are frantically trying to find the perfect gifts for our loved ones, and many of us are not forgetting those less fortunate, that are in need of our help. These sorts of thoughts are what made me reminiscent of Siribinha, a small town that I visited in Bahia.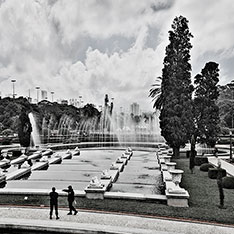 This past long weekend I went to São Paulo, Brazil. I've heard many things about this city and I wasn't really sure what to expect. To Brazil, São Paulo is kind of like NYC to the US. There is even a huge park (Ibirapuera Park) in the middle of the city! When moving to Brazil, I was told that the place to be was in São Paulo. I was told the city was huge, full of concrete and all about business. I suppose some of that is true. These things I had heard, really put me off from living there.
The Pestana Convento do Carmo is a captivatingly, luxurious hotel in Salvador, Bahia, Brazil. It is located in Salvador's historic city center, Pelourinho.